1) The Father of Tulips who Built the Tulip Kingdom
At Tonami City, 3 million tulips bloom when "the Tonami Tulip Fair" is held in spring. This is one of the largest tulip events held in Japan. Tonami City grew into one of Japan's top class production locations of tulip bulbs because of the efforts and challenging activities undertaken by a certain man.
His name is Mr. Bunzo Mizuno. He was born as the first male child of a poor family of farmers.
As it snows heavily in the region during winter, it was originally said that the harsh climate of Tonami City made the city suitable only for growing rice.For this reason, many farmers went to other regions to work during the cold months when crops couldn't be grown.
Bunzo had always dreamed of improving the lives of farmers. One day, he found out about tulips while looking at a catalog of flowers. Bunzo realized that people could plant tulip bulbs as an off-season crop during the period when rice couldn't be grown, in other words, during winter. He ordered 10 bulbs right away and planted them in the corner of a rice field; as a result, bright red tulips bloomed in spring. Thinking that he would give it a try, he took the tulips to the market. To his surprise, he made 50 sen for the 10 tulips – an amount worth approximately 1.5kg of white rice.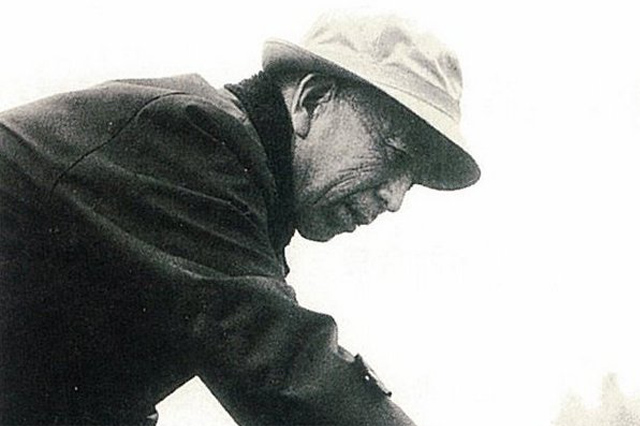 Triggered by this experience, Bunzo started full-scale tulip production.The cold weather of Tonami in winter suppresses diseases peculiar to tulips and the accumulated snow that melt in spring provide plenty of water around the time tulips bloom. Furthermore, the soil of Tonami is optimal for growing tulips as bulbs grow large in well-draining soil. Bunzo went out and about to tell everyone about these facts. Before long, many farmers supported his ambition to grow tulips in Tonami and began tulip production as an off-season crop during the period when rice couldn't be grown.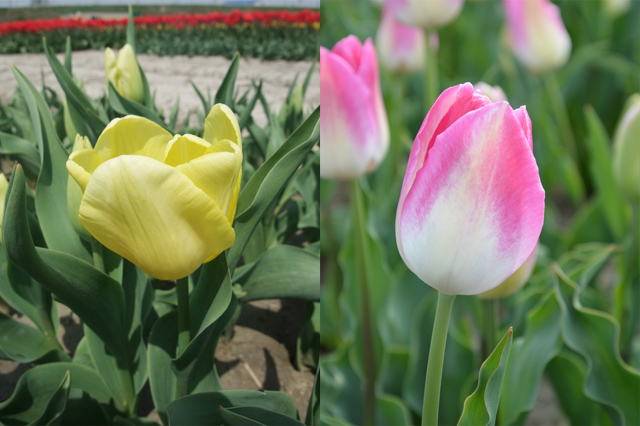 In order to expand tulip production, Bunzo also engaged in selective breeding. It is said that it takes five years to grow tulip bulbs from seeds. Accordingly, it takes an extended period of time to create a new type of tulip. However, Bunzo concentrated on nothing but tulips and continued to engage in selective breeding patiently and earnestly. As a result, he succeeded in creating seven new types of tulips including Okan (crown) and Tennyo-no-mai (the dance of a celestial maiden). In this way, tulips began to represent Tonami. Bunzo's hope to improve the quality of life in Tonami turned the city into a place where an abundance of beautiful tulips blooms every spring.
<Source>
Chijyo June 2001 Issue vol. 55,IE-NO-HIKARI ASSOCIATION